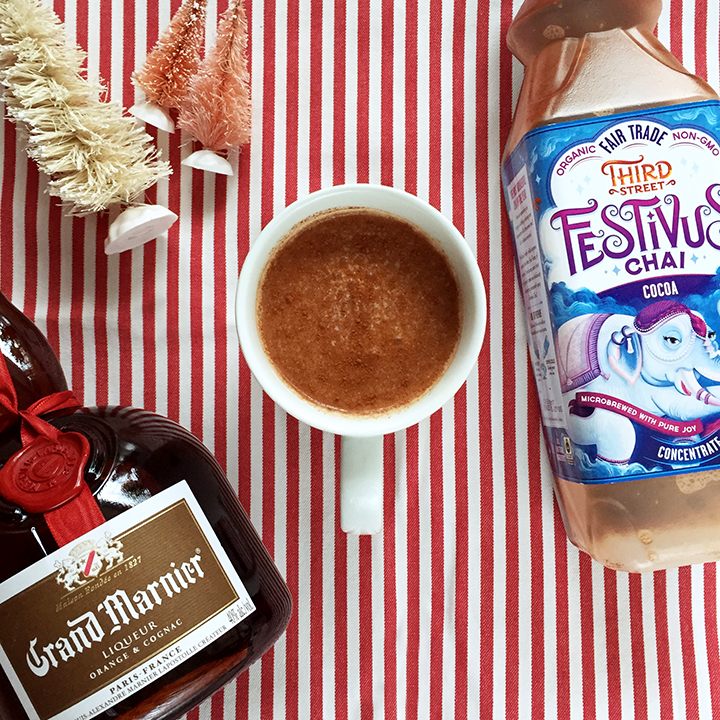 Somedays you just want to drink something warm and fuzzy, or something that makes you warm and fuzzy. Heehee. I had told myself I was going to steer clear of beverages since I don't think it's my strong suit. However, this concoction came about by accident after craving a rich White Russian and it turned out so incredibly good. The seasonal Third Street Festivus Chai is key. I had tried it last year and fell in love right before it was gone from stores. I might have to buy a case before the holidays are over. All I want for Christmas is lots and lots of chai.
Hope everyone has a happy, healthy holiday!!

Hippy Dippy Chai
Ingredients
3 ounces chai
3 ounces hemp milk
1 jigger (1.5 ounces) Grand Marnier
a dash of orange bitters (optional)
a dash of cinnamon (optional)
Instructions
Combine ingredients and heat to preference.