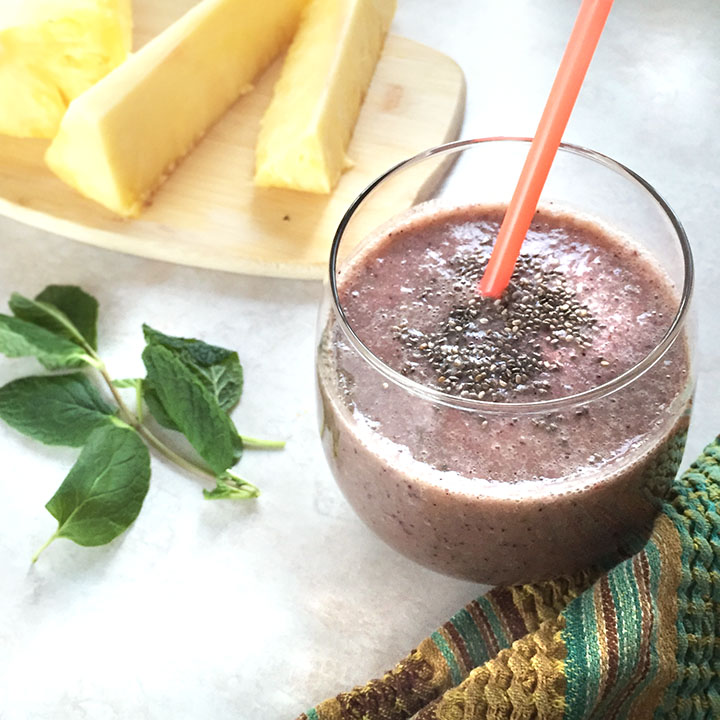 Well hey, we are over halfway thru January. Are you all tired of your smoothie recipes you adapted at the beginning of the year? I definitely get bored with mine and this recipe was my attempt at trying something new. I generally use the formula, two vegetables for every fruit but the ratio might be off a bit with this one due to the amount of fruit. Of course, that means it tastes perfectly sweet. Refreshing in fact.

Cucumber Mint Smoothie
Ingredients
1 cucumber
1 celery stalk
1 cup fresh or frozen pineapple chunks
1 handful of greens
6-7 mint leaves
7 frozen cherries or about a half cup
1 cup canned coconut milk
½ water
½ teaspoon chia seeds
Instructions
Place all ingredients but the chia seeds into blender and blend.
Top with chia seeds.