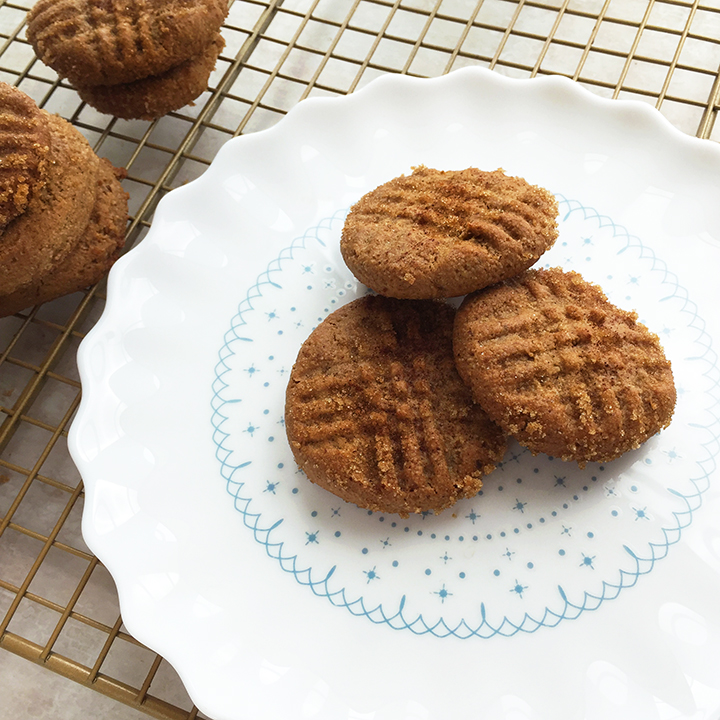 Now that I feel like I completely mastered the chocolate chip cookie, I've been itching to try other kinds. Rough goal, I know. My family is happy to taste test.
This idea came to me after a few unsuccessful attempts at a ginger molasses cookie. Hopefully that will show up on here soon. I like pumpkin spice but not in a nutty way. I mostly enjoy it in a baked good which is why I made these lovely mounds of sugar. If you want to amp up those flavors you could mix in pumpkin pie spice into the cinnamon sugar mixture as well. Enjoy!

Pumpkin Spice Snickerdoodles
Ingredients
2½ cups almond flour
2 teaspoons ground flax
½ teaspoon salt
½ teaspoon baking soda
1 teaspoon cinnamon
¼ teaspoon ginger
½-1 teaspoon pumpkin spice
½ cup maple syrup
½ cup oil, I use avocado
2 Tablespoons molasses
Cinnamon sugar for rolling, I used brown but coconut works too.
Instructions
Preheat oven to 350°
Mix all the dry ingredients together with a fork.
Add syrup, oil and molasses to combine.
Roll 1½ inch balls in cinnamon sugar and flatten gently with a fork, crosswise.